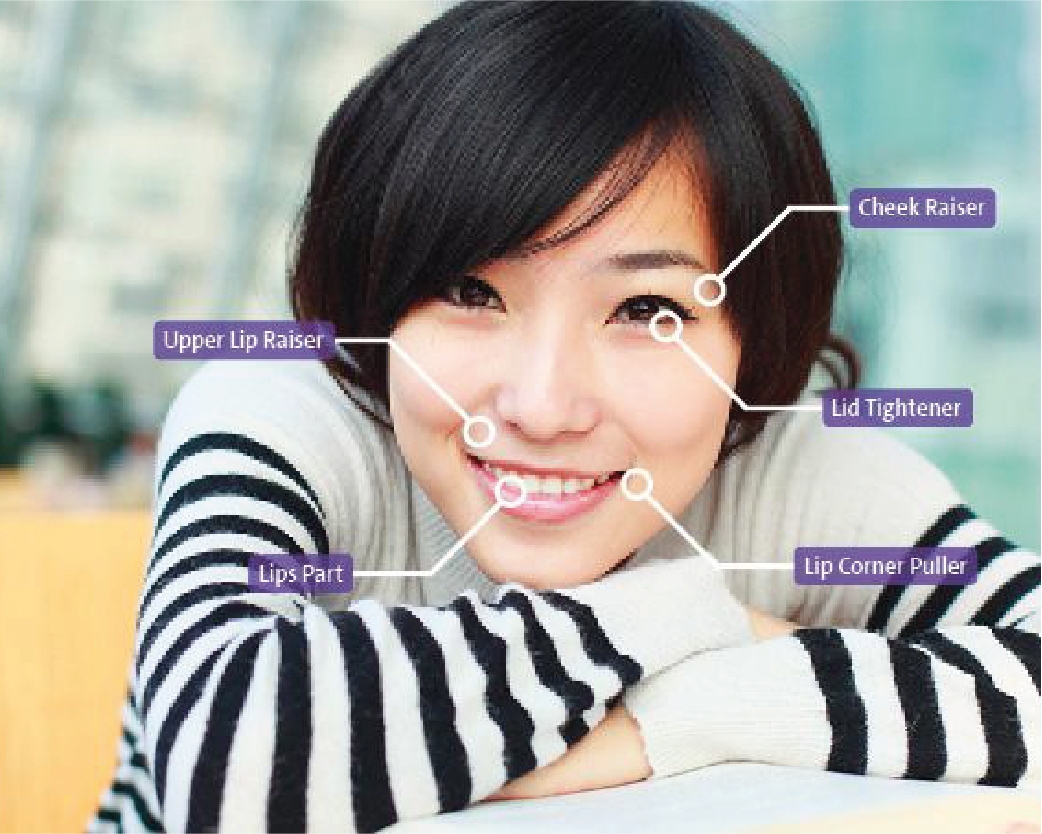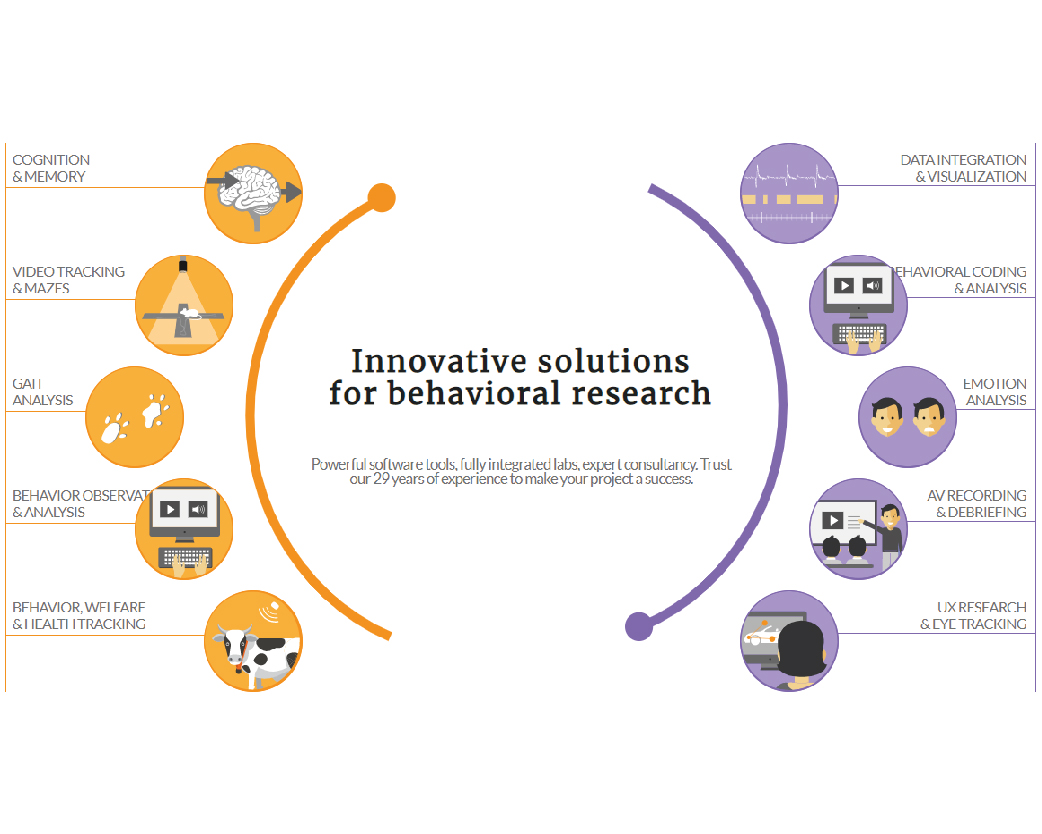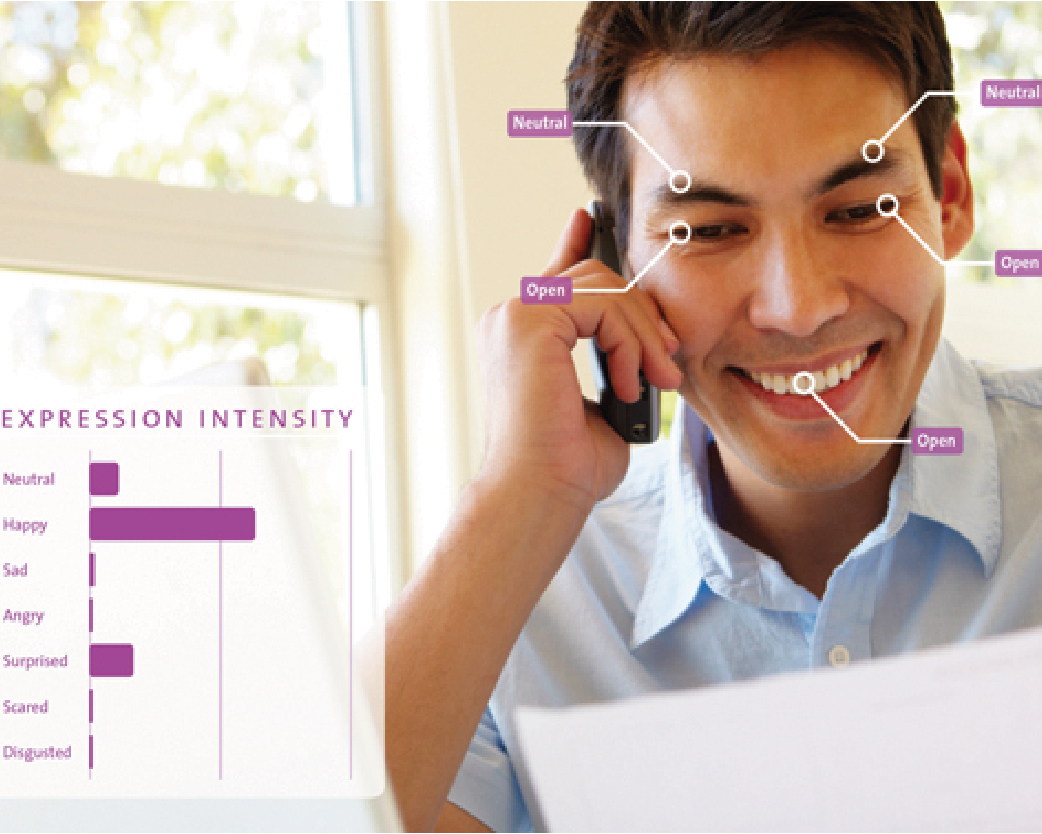 Developing and delivering innovative software and instruments for behavioral research, in close collaboration with the scientific community.
Noldus Information Technology develops and delivers innovative software and hardware solutions and services for the measurement and analysis of behavior. These allow our customers to advance their research, product development, training, and education. Noldus has offices across Europe, North America, and China and is represented by a worldwide network of distributors.
Software Products XT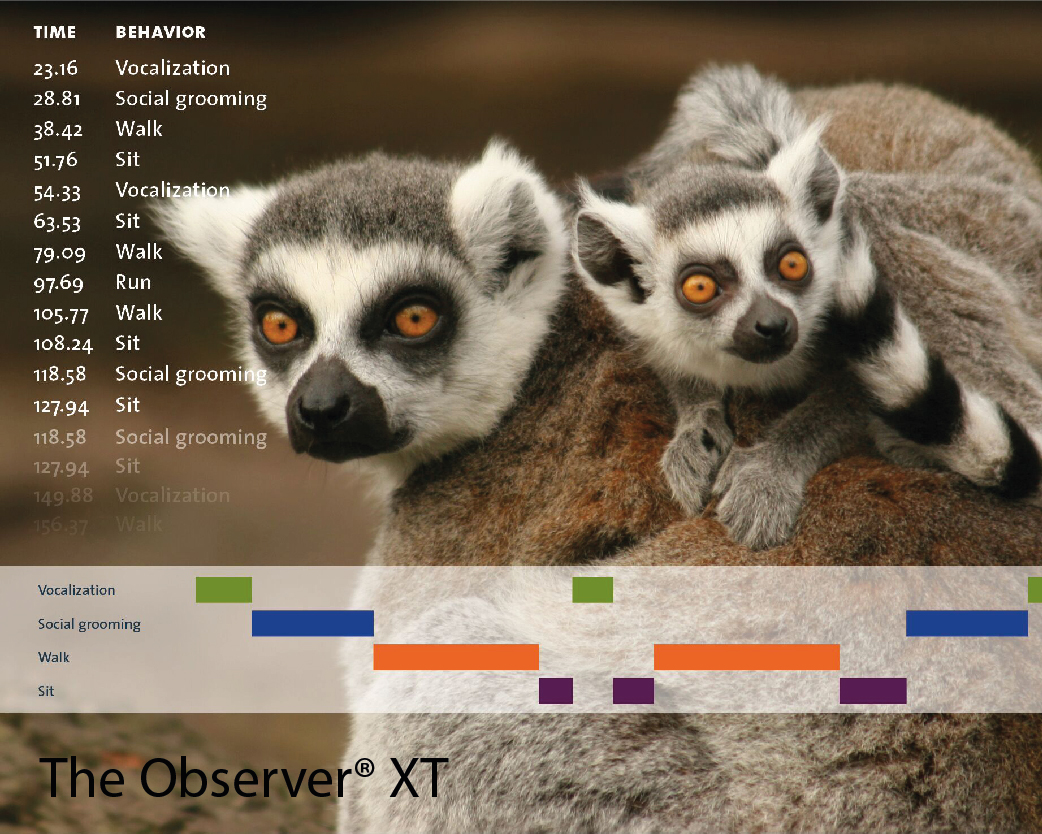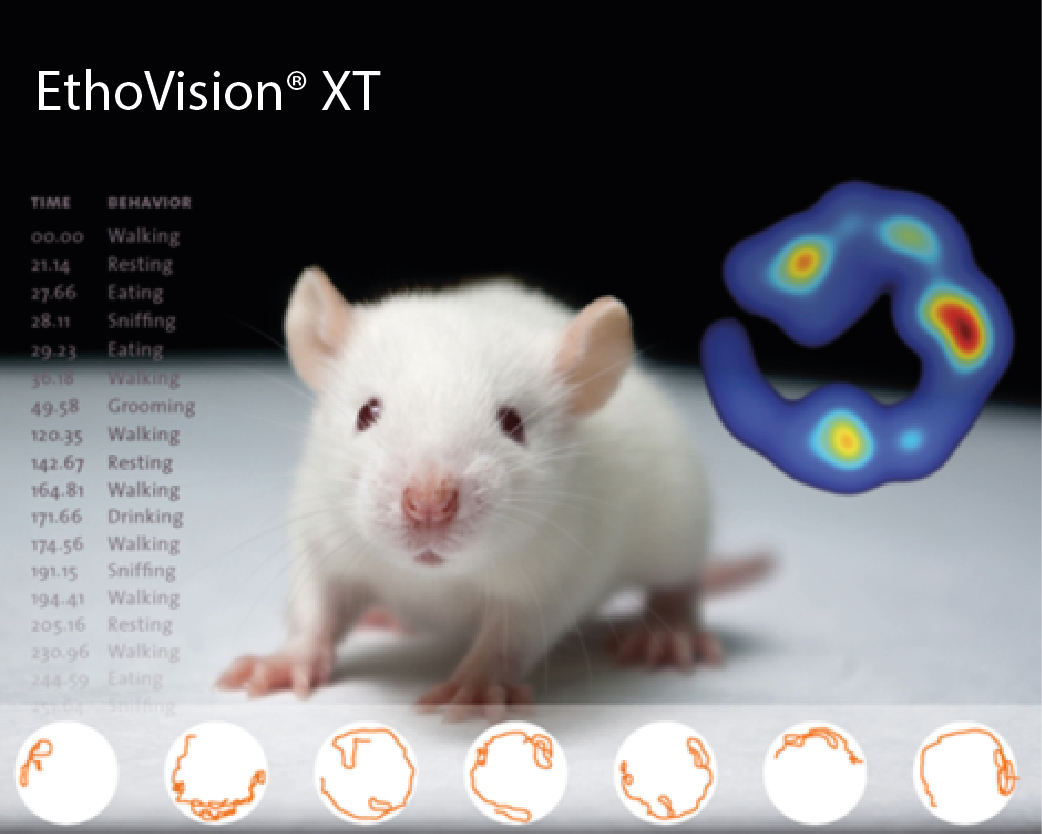 The Observer® XT
The Observer® XT is an integrated software system for collection, analysis, and management of observational data. It supports the entire research process, from the design of observational studies and coding schemes, through collection of behavioral data to the analysis and presentation of results.
The Observer XT consists of modules that can be com- bined. The following modules are available:
Base Module
Media Module
Multiple Media Module
Advanced Analysis Module
External Data Module
Software Development Kit
Pocket Observer
Coder License
EthoVision® XT
EthoVision XT is the most widely applied video tracking software that tracks and analyzes the behavior, movement, and activity of any animal.
EthoVision® XT Base allows you to perform complete tests with one animal in one arena. You can extend the functionality with one or more of the eight available modules:
Mouse Behavior Recognition Module
Rat Behavior Recognition Module
External Data Module
Multiple Body Points Module
Multiple Arenas Module
Social Interaction Module Track
Trial & Hardware Control Module
Quality Assurance Module
Track 3D
Software Products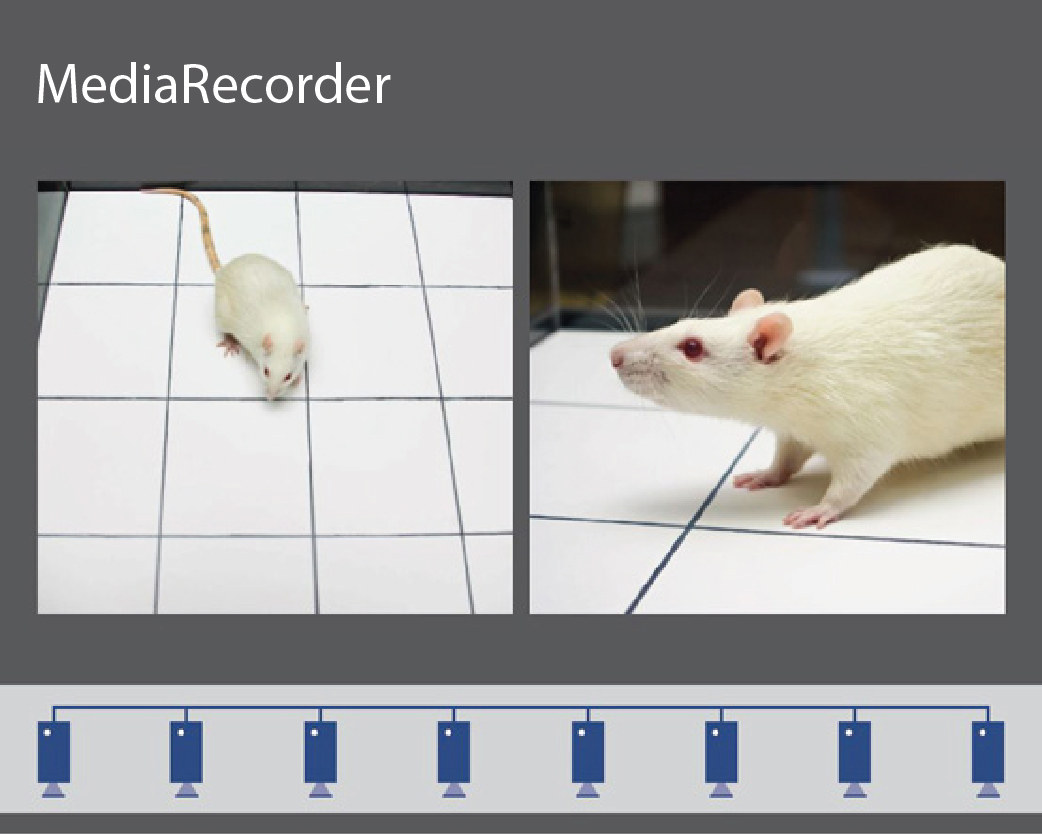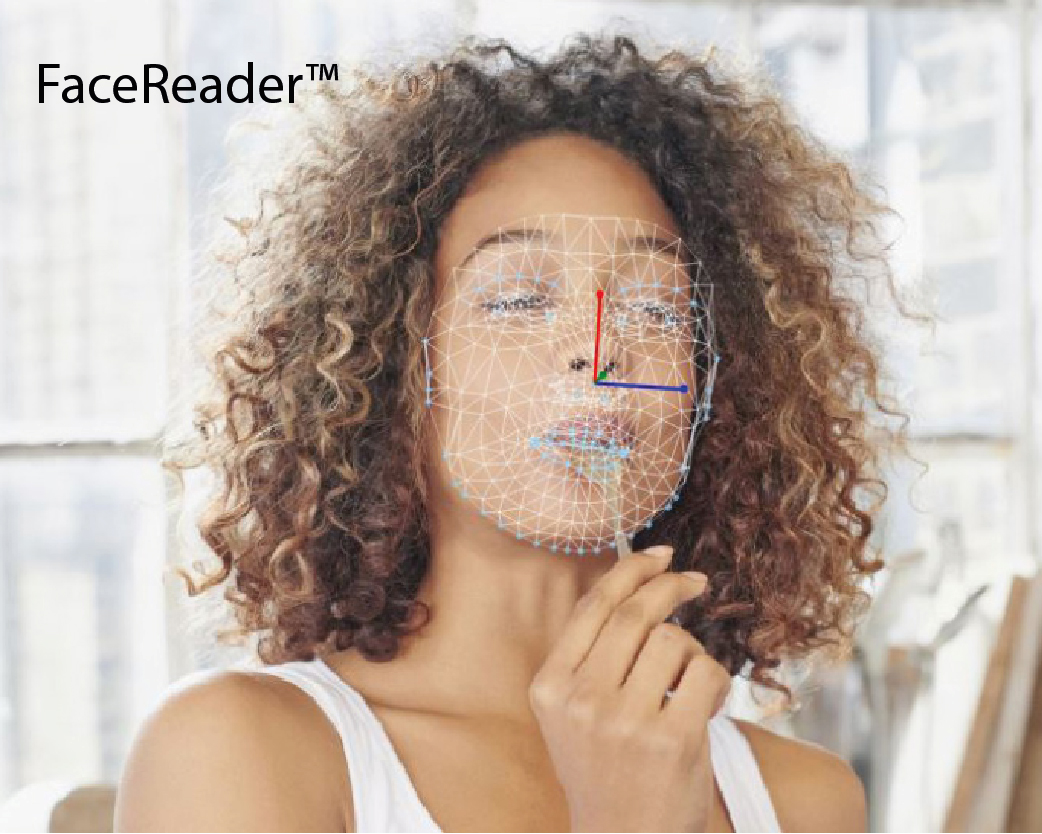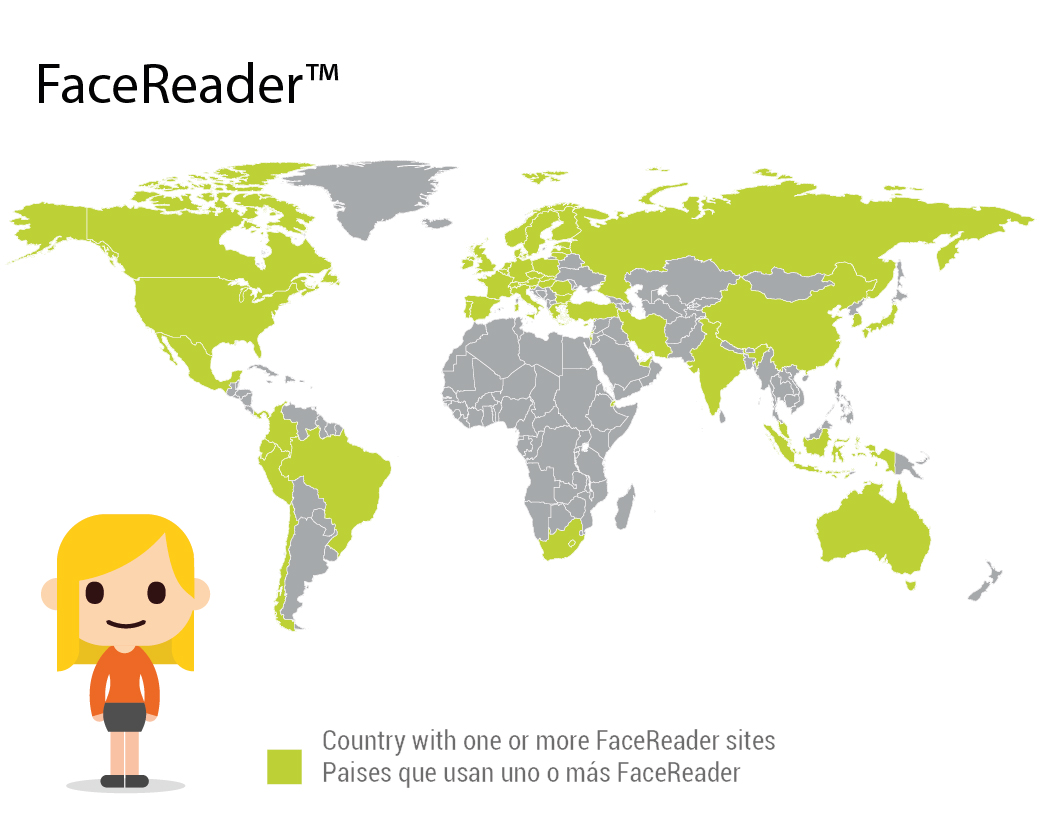 MediaRecorder
Synchronous video recordings from up to eight different video and audio sources at a time.
MediaRecorder allows for the synchronous video recordings from up to eight different video and audio sources at a time. Compatible with EthoVision XT, The Observer XT, and a broad range of cameras, it is the ideal tool to have at the core of your lab. You can switch between different cameras and control them with your mouse or joystick, and use functionality such as Picture in Picture (PiP).
MediaRecorder is ideal for researchers that study animals at different locations (laboratories, stables, in the zoo) or from different angles, and that want to combine these recordings into one video file and with EthoVision XT or The Observer XT projects. MediaRecorder has been validated in husbandry and welfare studies, domestic pets studies, and several neuroscience applications.
Accurate synchronization of up to eight cameras.
Record videos with or without sound.
Robust software tool for precise and flexible recording.
Playback of videos available via Windows Media Player.
Record from a wide variety of cameras incl. analog, GigE, USB, and IP cameras.
Compatible with Windows 7 and 10, 64 bit.
FaceReaderTM
FaceReaderTM is a tool that automatically analyzes facial expressions, providing the user with an objective assessment of a person's emotion.
FaceReader can recognize a number of specific properties in facial images, including the following six basic expressions:
happy
sad
angry
surprised
scared
disgusted
• Meet Lucas Noldus, founder and CEO of Noldus Information Technology
• Meet Lucas Noldus