Depth Perception Apparatus
Model: 14012A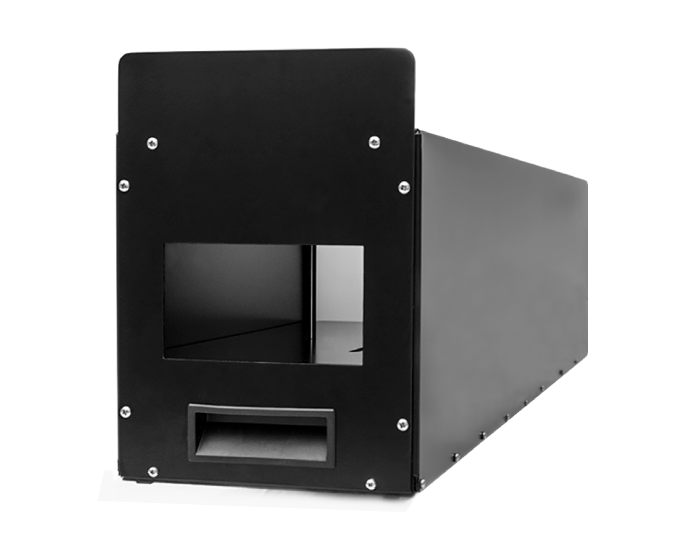 The Depth Perception Apparatus tests depth perception acuity. Depth perception is the ability to see the world in three dimensions. Depth perception allows and observer to judge the distance among several objects, identifying which ones are closer or farther away; or the distance between the observer and the object.
In addition to being aesthetically appealing, the Depth Perception Apparatus is the state-of-the-art in sensation and perception measurement technology. It is feature-packed , and provides high performance, unparalleled functionality, superior accuracy, ease-of-use, and expandability. The Depth Perception Apparatus is the embodiment of technical perfection, and the vision of an experienced psychologist.
Materials: Stainless steel, aluminum, HDPE, and plexiglass
Dimensions (H x W x D): 11"x 10"x 27"
Current: 10 amps / 220 - 110Volts 60 Hz
Weight: approximately 11 kg
Accuracy: 1mm - 0.5mm
Ports: USB (B)
High Intensity calibrated white LED
Available for 110V and 220V countries
English or Spanish instruction manual is included
Controls: LCD and keypad control, plus digital joystick for controlling displacement
USB port for serial communication - the software is supplied, at no charge-
High-intensity LED light
Easy-to-read LCD display
Ergonomic joystick for FF, BW, Start and Stop functions
Allows for time and accuracy measurements (+ or -)
Built from high-quality components manufactured in developed countries -USA, Japan, Germany, Italy, among others.-
Ergonomic handles for easy carrying
Future features will include: vectorial reading through software -time vs. movement -charts and programmable random position tests -no hardware upgrade required-
Good depth perception is critical and essential to people who engage in certain occupations, trades, or professions, e.g., airplane and helicopter pilots, crane operators, bus drivers, athletes, etc. Since good depth perception is so important to these professions, testing devices that can determine the quality of an individual's depth perception are essential for employment selection processes. Furthermore, the Depth Perception Apparatus can be found in hundreds of psychology laboratories worldwide, where they are used for research, as well as demonstrations for sensation and perception classes.
The subject uses a digital joystick to adjust one vertical rod housed in an aluminum case. Adjustments are made in order to place rods at equal distance from the subject, or to place one rod at a determined distance behind the other. An illuminated housing (high-intensity LED light) eliminates all depth cues, so the subject must judge depth based on visual perception only.