Daqphibian
Model: 2017-1.x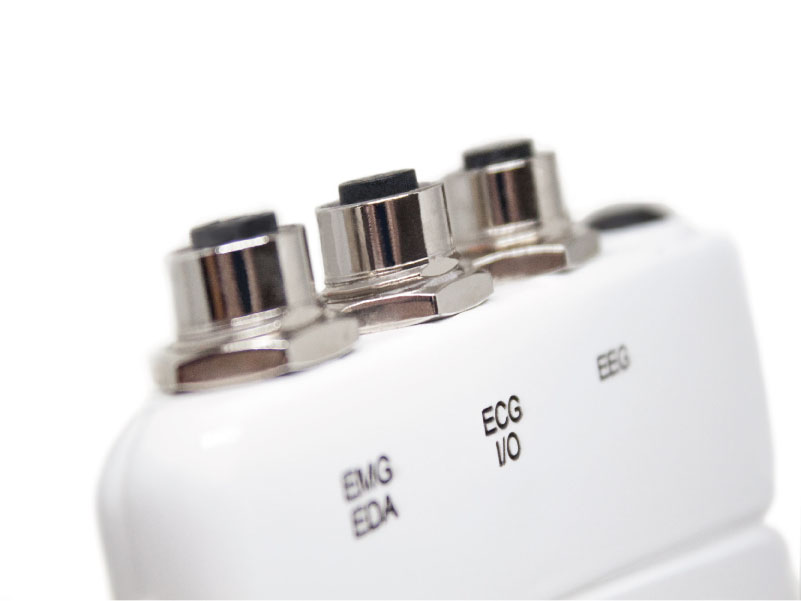 With daqphibian, collecting outdoors or simply "out-of-the-lab" Bio-signals has never been easier. Just connect and start recording. No difficult or time-consuming setups.
Daqphibian was designed to work indoors or outdoors, it can be used as a desktop, indoors or as an outdoors system that can even work underwater (Yes, it is IP69 sealed unit and can be used by swimmers, divers or other subjects where underwater data acquisition or continuous one is required) , it can also be used in environments with high level of dirt or dust like the swamp, jungle, or even hot or cold deserts.
IP69 sealed unit.
Light and Portable.
Fully customizable.
Affordable.
Fixed or Open channel configuration* up to 27 channels (Daisy Chained Configuration) or 24 fixed EEG channels (on a single module).
10 to 24 Bits resolution.
Up to 1000 Hz per channel Sampling Rate.
Wireless Charging up to 24 Hrs of battery life.
Up to 24 Hours of continuous recording.
Multiple Bio-signals and Sensors Data Acquisition and recording.
Wireless PC connection Bluetooth 2.0 - BLE 4.0.
SD data storing for unsupervised data collection.
Custom configurations available: Custom Technological package development or customization. Just bring us your current system and we will do our best to incorporate it into our system, if possible.
Academic demonstrations (low-cost option available - really tough design).
Indoors and Outdoors Research (comparative studies).
Professional Bio-signals Research (High-grade signals*).
Military Research (Army, Navy, Airforce, etc).
Aquatic Research (Rescue teams, Coast guards).
Law Enforcement Research.
Aerial - Terrestrial and Aquatic environments related Research.
Human-Computer Interface Research.
Sports and Field related environments Research.