Magnetic Modular Maze
Model: DLRMAZE1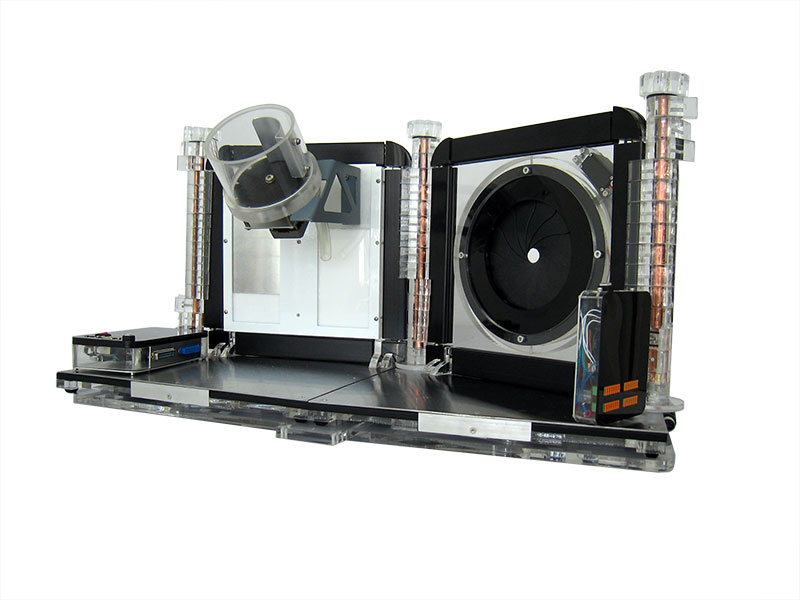 Every year psychology and medicine students, professionals and researchers build custom mazes and structures to study the behavior, and memory of animal subjects and other studies in related areas. As a result, custom built products, usually made of non-adequate materials and fixed assembles, are not suitable for later research and studies.
Wooden, wood-like products, and bolted parts to form joints tend to have a porous surface that lead to hazardous growth of bacteria and other impurities.
On the other hand, current solutions for mazes and research assemblies relies on the use of semi-modular or fixed set ups, which do not allow fully customized assemblies, and can be used for a single study increasing costs to researchers, students or institutions. This also leads to scientific a replication problem, as replicating custom structures is hard to make, when not impossible at a reasonable expense.
This system allows building a true customizable and highly sanitizable set for maze assemblies that solves all the above stated problems. The system also includes a safe magnetic switch-connector that is only active when plugged, bringing safety to animals and other research subjects by avoiding external connectors, cables and exposed metal terminals. This system can also hold custom arrangements, instruments or components to meet the most rigorous and demanding research setups.
a. Simplicity and elegance: Basic modules allows building several configurations
Flat wall
Slide type wall
Diaphragm door wall
b. Multiple configurations
Magnetic edges
Magnetic joints
Stainless steel base
Highly sanitazable.
Modular components to build almost any configuration.
Magnetic joints and bases to attach without nuts and bolts
Internal cabling and wireless components to avoid cable tangles
Magnetic safe switch connectors and components
Detachable base floor
Modular floor permits different arrays
Modular slide wall system to accommodate other vendor components
Diaphragm wall door to allow small set ups.
Modular components to meet virtually any need
Customizable pieces can be built to researchers specific needs.